Here at Sporty Afros we're all about quick and healthy recipes. I saw this yummy vegan salad recipe on one of our favorite blogs Oh She Glows and I had to repost it. I'm going to try this one this week!!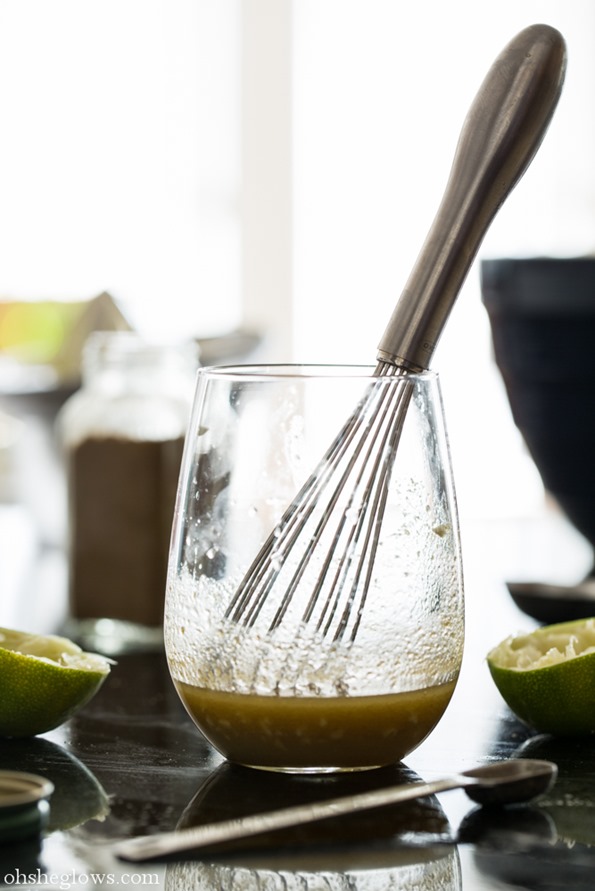 Recipe creation is a funny thing. There are those moments when no amount of testing produces the result I'm looking for. I'll put so much work into a recipe, only to have it fall short after hours (or days) of work. Vegan baked goods are notorious for being fussy at times, especially when trying to make something wholesome without sacrificing flavour. I usually toss the recipe into my reject pile, in case I'm ever crazy enough to dig it out. Sometimes I am. Other times, I don't want anything to do with it. ever. again.
Then there are moments, like this salad recipe, that come together effortlessly. With no real plan or guide, I just follow my instincts and taste buds. That's the best kind of recipe! Summer dishes shine like this which is why I love creating new dishes this time of the year. Things are more simple and the fresh ingredients speak for themselves.
On Friday, we were rushing to get out the door for a weekend at the in-laws and I had a small window of opportunity to throw some food together. I usually try to bring a big batch of Vegan overnight oats, some snacks like hummus and crackers and fruit, and a hearty grain and bean salad. Booze, to balance it all out. Thankfully, I had some cooked quinoa in the fridge and then from there I pulled out a few ingredients from the crisper, decided on an overall flavour, and then whisked together a simple dressing to pour on top.
Black beans. Quinoa. Green onions. Carrots. Cilantro. Cumin. Lime. Love.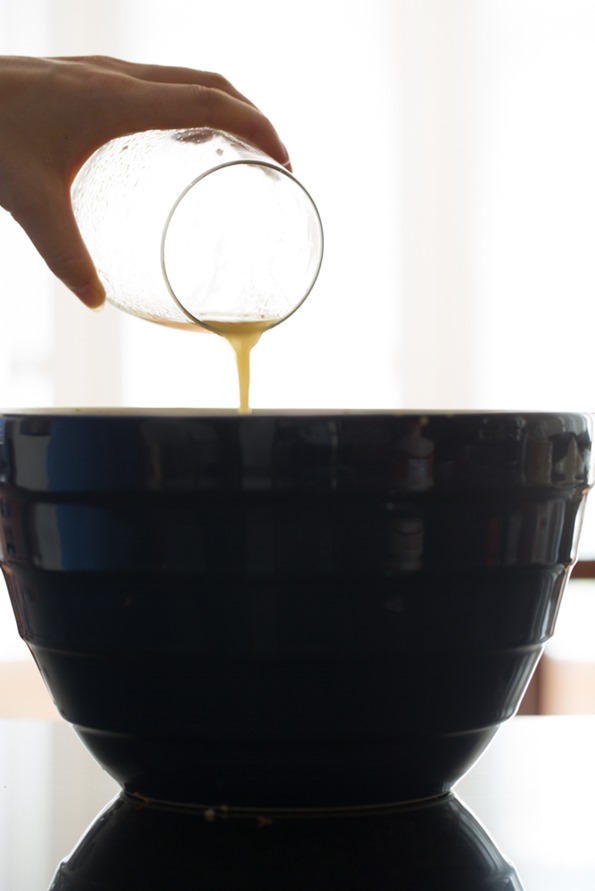 Oh, and don't forget to shoot some quick photos before throwing it into a container and flying out the door!!
Fresh. Delicious. Ready in the amount of time it takes to cook a batch of quinoa. I'll take it!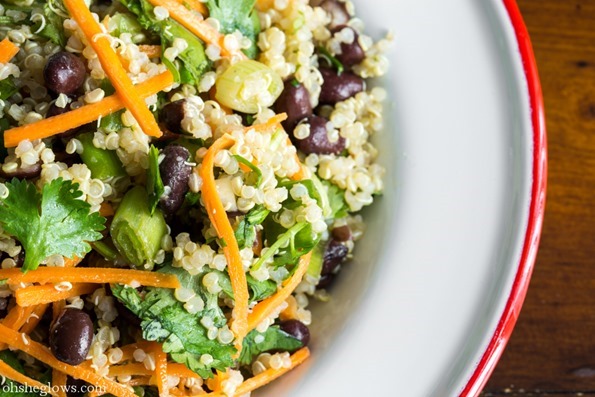 If you're looking for a simple salad to prepare for a road trip, picnic, or just a light lunch, I hope you'll give this a try! I like to make it the night before and let it sit in the fridge overnight. I have a few more family gatherings this week due to some very special visitors and I already plan on making it at least two more times this week. What can I say, when I like something I want to make it all the time.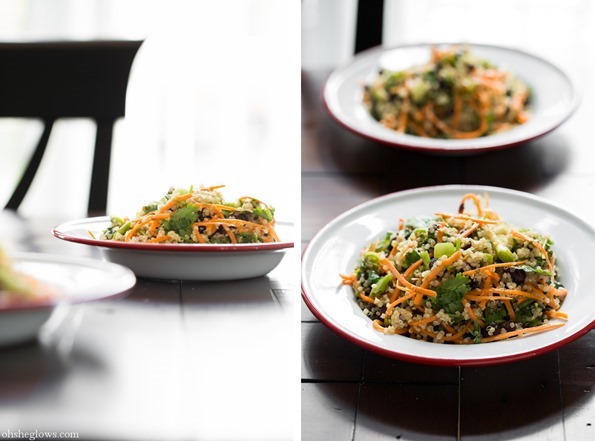 Cumin Lime Black Bean Quinoa Salad
Email, text, or print this recipe
Makes 6.5 cups (or serves 4)
For the salad:
1 cup uncooked quinoa (or 3 cups cooked)
1 (15-ounce) can black beans (or 1.5 cups cooked), drained and rinsed
1.5 cups cilantro, finely chopped
3 small/medium carrots, julienned (about 1.5 cups)
4 green onions, chopped
fine grain sea salt & black pepper, to taste
For the dressing:
3 tablespoons fresh lime juice (about 1 lime)
2 tablespoons extra virgin olive oil
1 large clove garlic, minced
1 teaspoon ground cumin
1 teaspoon pure maple syrup (or other liquid sweetener)
1/2 teaspoon fine grain sea salt
1. To prepare the quinoa: Rinse quinoa in a fine mesh sieve. Add into pot along with 1.5 cups water or veggie broth. Bring to a boil, reduce heat to low-medium, and then cover with a tight-fitting lid. Simmer for 15-17 minutes until the water is absorbed and the quinoa is fluffy. Remove from heat and steam with the lid on for 5 additional minutes. Fluff with fork and chill in the fridge for at least 15 minutes.
2. In a large bowl, toss the quinoa, drained and rinsed black beans, cilantro, carrots, and green onions.
3. Whisk together the dressing in a small bowl or jar. Pour onto salad and toss to combine. Season with salt and pepper to taste. I prefer to enjoy this salad chilled, so I usually throw it into the fridge for at least an hour. This is a great make-ahead salad too – prep it the night before and let it sit in the fridge for up to 24 hours.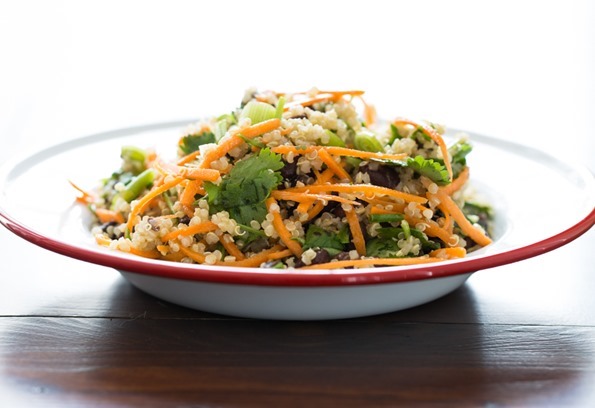 Another thought – this would also be fantastic with diced avocado and/or mango! Summer tomatoes too. Have fun playing around with the recipe…it's a good one to adapt.
Read more: http://ohsheglows.com/#ixzz2aGQBUSfk