The other day, I talked about my new healthy breakfast discovery, quinoa flakes. As I was doing some research for other healthy breakfast options I stumbled on this article from the Huffington Post about a variety fast food breakfasts that claim to be healthy, but they really aren't. Its a bit shocking! My best advice would be to try and make your breakfast at home so you know exactly what you're eating.
Taco Bell released their "first meal" (read: breakfast) menu in 10 Western states this week, including California and Arizona. The menu includes three varieties of burritos, along with fried balls of cinnamon-flavored dough, stuffed with cream. While full information on the breakfast items isn't yet available (and they won't make their way across the country until 2013), it's an unexpected entry into the fast-growing convenience breakfast market.
Obviously, Taco Bell wasn't going for healthy fare. But as many major chains bring more breakfast to their menus, it's a good idea to know exactly how you're starting the day. Many fast food breakfast menu items are presented as if they are nutritionally sound. But it's a good idea to take a closer look. Here are a few seemingly redeemable 'first meals' that deserve a skeptical eye: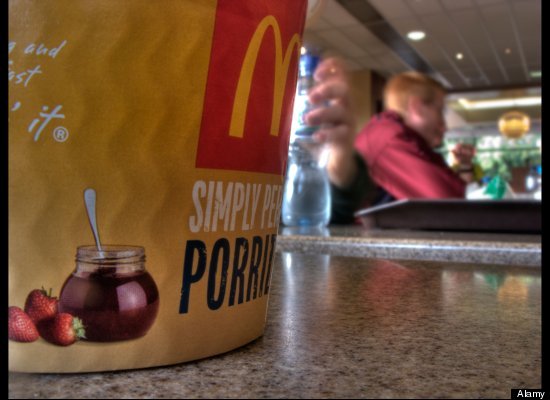 Incredibly, the McDonald's product contains more sugar than a Snickers bar and only 10 fewer calories than a McDonald's cheeseburger or Egg McMuffin. (Even without the brown sugar it has more calories than a McDonald's hamburger.)
Starbucks Spinach & Feta Breakfast Wrap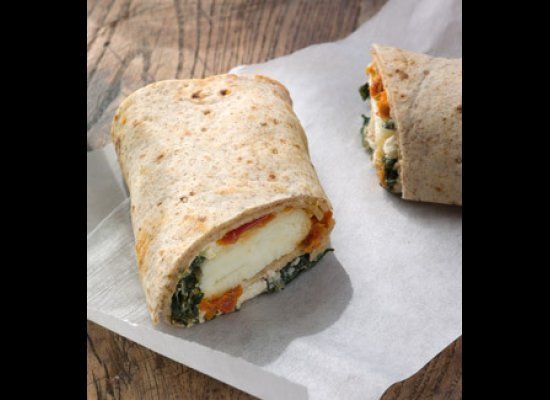 Cage free egg whites, whey powder, unmodified corn starch, nonfat dry milk, salt, butter flavor [sunflower oil, natural flavors, medium chain triglycerides, palm kernel oil], xantham gum, guar gum, liquid pepper extract.
Dunkin Donuts Honey Bran Raisin Muffin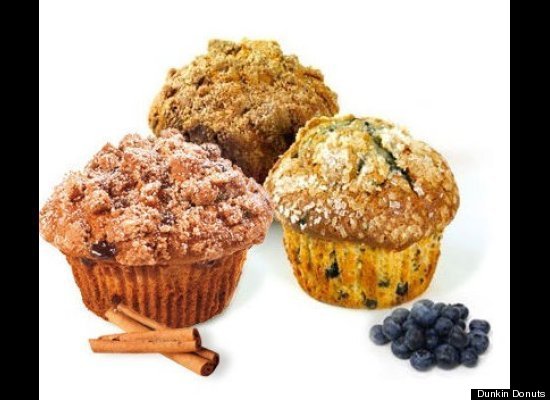 A bran muffin might sound like the healthiest option among the muffins on offer at Dunkin Donuts. But let's hope America doesn't run on these: while the honey bran raisin muffin
does
have five grams of fiber, it also contains 44 grams of sugar. That bears repeating:
44 grams of sugar!
That's even more than the McDonald's Oatmeal. In fact, you might be better off ordering a doughnut,
many of which have a fraction of the sugar content
.